Now you see them, now you don't in China purge
There is no room for billionaires like Bao Fan and Jack Ma under President Xi's capitalism with Chinese characteristics
Last year, China's National People's Congress announced the establishment of a Central Finance Commission, a 'super-regulator' tasked with the supervision and overhaul of the entire sector. The new body is to be chaired by none other than Chinese President Xi Jinping.
The Commission's first "unofficial" financial restructuring may well have been the mid-February disappearance of billionaire investment banker Bao Fan.
He is the founder and chairman of China Renaissance, the country's top investment bank. The disappearance of Bao remains a mystery, although a rumor later circulated that he was "cooperating" with an investigation by "certain authorities."
He is not the first Chinese billionaire to vanish and follows in the footsteps of Jack Ma, the founder of the e-commerce giant Alibaba and former controlling shareholder of Ant Group.
Ant was a financial services powerhouse scheduled to go public in 2020 in the world's biggest initial public offering (IPO). Ma disappeared shortly after he delivered a speech in Shanghai, which was highly critical of the Chinese banking sector and its regulators.
Private sector
The IPO was put on hold and Ant has been subjected to extensive restructuring. Ma unexpectedly reappeared in mainland China in March, presumably as a part of the government's initiative to improve sentiment among the private sector.
It is not clear how long the government will allow him to stay on the mainland, but any executive role in Ant is over for him.
Bao's business philosophy sheds some light on the possible circumstances of his disappearance. He was a committed global citizen but doing business in an environment of intensifying nationalism and authoritarianism under Xi.
The son of Chinese diplomats, he lived a privileged youth, with the ability to travel internationally and attend high school in the United States.
Armed with a Master of Business Administration, he spent several years working for investment banks Credit Suisse and Morgan Stanley. Bao was a titan of China's technology and finance industries and his fame lay in his unceasing focus on networking and deal-making.
While his company China Renaissance operates a wealth management division, the group's core business was investment banking, accounting for 44% of its total revenue in 2021.
Given his focus on deal-making, it is hard to imagine Bao spending much time on the study of Xi Jinping Thought on Socialism with Chinese Characteristics for a New Era, which may have been a fatal error.
Instead, he operated on the model of a flamboyant "master banker" and "rainmaker," reminiscent of the late US financial guru Bruce Wasserstein, who also bolted out of First Boston, which is today's Credit Suisse.
Business model
Wasserstein went on to set up his boutique investment bank and later led the buyout and IPO of Lazard Freres. China Renaissance's business model eerily resembles that of Lazard Freres, which is generally thought to be home to "swashbuckling" star bankers.
Bao's aggressive deal-making as "king" of the platform tech industry was incompatible with Xi's Marxist vision for the financial sector. He believes the industry should be limited to supporting China's manufacturing, particularly those prioritized in Made in China 2025.
While Xi is not against the private sector and Premier Li Qiang has repeatedly affirmed China's commitment to it, their imperative is for enterprises to be under Chinese Communist Party control and promote its objectives.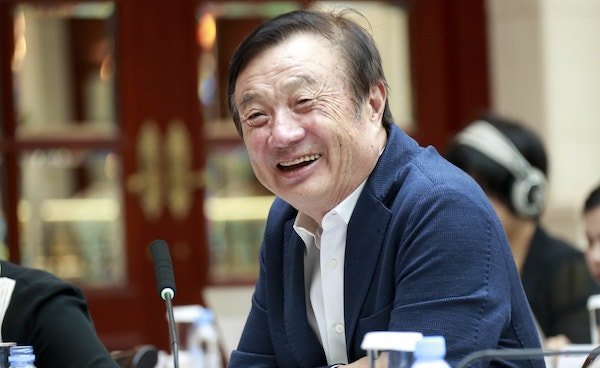 There is no room for someone like Bao within such a model. For Xi, an ideal entrepreneur is someone like Ren Zhengfei, the founder and chief executive officer of Huawei.
He blends unquestionable entrepreneurial talents with a dedication to communism and Chairman Mao after whom he "fashions himself" and the company. He reads the Selected Works of Mao Zedong in his spare time.
It is difficult to be optimistic about the future of either Bao or China Renaissance. His "reappearance" as if nothing had happened is highly unlikely. He is much more likely to follow in the footsteps of Ma.
Minority status
Bao will either remain incommunicado under house arrest or be forced into exile.
China Renaissance is likely to follow in the path of Ant Group by "inviting" a major state-owned shareholder and demoting Bao to minority status. Such restructuring would redirect the company away from the platform tech sector and toward Xi's industrial policies.
A new chairman appointed by the Communist Party will be anything but flamboyant, as there is simply no room for such investment bankers in Xi's capitalism with Chinese characteristics.
Martin Miszerak is visiting professor at SolBridge International School of Business in South Korea and an adjunct lecturer at Renmin Business School at Renmin University in China.
This article is republished from East Asia Forum under a Creative Commons license. Read the original article here.
The views and opinions expressed in this article are those of the author and do not necessarily reflect the official policy of China Factor.